We stock more than 1000 individual part numbers of Red Dot and Webasto products with a retail value of more than $2 million at our parts warehouse located at 2000 Eco Park Blvd, South Mills NC 27976.
Operating hours are Monday through Friday 8:00am - 4:30pm. Web ordering is available 24/7. Telephone ordering and support is available during regular operating hours.
We offer same day parcel shipping for all orders placed before 2:00pm eastern time. LTL shipping within 48 hours of order placement
Are you interested in selling Red Dot or Webasto Products?
We have pricing and drop-shipping programs for resellers operating as a service business or as a retail/wholesale parts business.
Does your manufacturing operation need highly reliable product availability of the climate control components used in your products?
We have stocking programs for manufacturers to ensure you can get the product you need, when you need it.
For more information contact us today 757-650-0957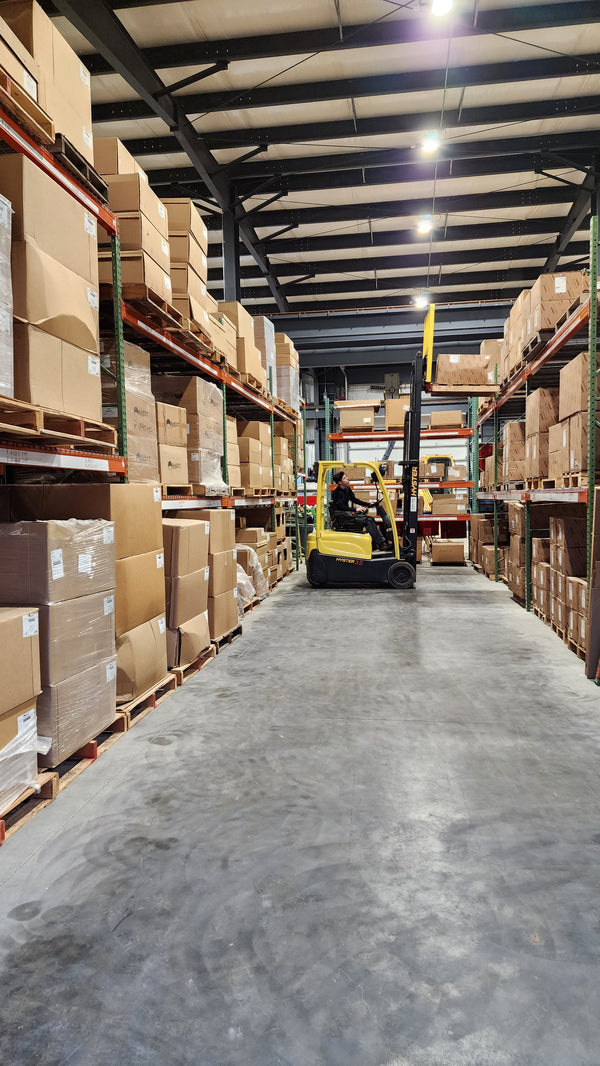 AS OF NOVEMBER 15, 2021 WE ARE NO LONGER OFFERING REPAIR SERVICE. THANK YOU! FOR ALLOWING US THE PRIVILEGE OF WORKING WITH YOUR MACHINERY FOR OVER 20 YEARS!
Since before our inception in 2001, we have been heavily involved with off highway machinery in various capacities. As an independent service organization with many years of field experience and cumulative industry knowledge we are able to work with climate systems in most brands of machinery. As an authorized distributor of Red Dot and Webasto products, you can be assured that we have the correct parts you need.